---
Community sustainability projects
40 SRG Global™ team members in Suzhou (China) encouraged their community to have cleaner air by choosing to walk, going on a 15.5 KM hike to clean up litter and enjoy outdoor fitness.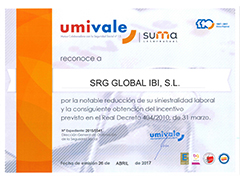 Mutua Umivale recently recognized the health and safety efforts of the SRG Global team in Ibi (Spain). On behalf of the Spanish Government, Umivale granted them a certificate for efficiently and effectively mitigating risk.
Our team in Evansville (Indiana) collected 275 lbs (124.7 kg) of cans and bottles in a recent drive, putting them on track to save 17,000 kWh this year. According to the U.S. Energy Information Administration, that's about 1.5 times the consumption of the average American household.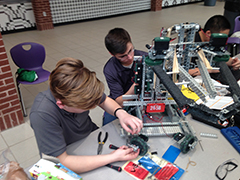 Our Covington (Georgia) team contributes to STEM education, partnering with high schools and technical colleges to provide internships and sponsoring the Alcovy High School and Flint Hills Elementary school robotics programs.
---
Talent sustainability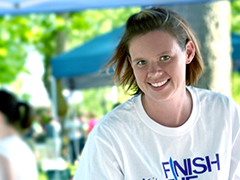 We empower our people – people who are not afraid to take action, people who embrace change – to make the greatest contribution possible and find fulfillment.
---
Economic sustainability
SRG Global sustains communities through stable growth and expansion of our business activities. The expansion of our Irapuato, Mexico operation and the upcoming launch of our Xiaogan, China facility are examples of how we partner with communities.
Through scalable growth and by doing more with less, we work to improve the vitality of the regions where the company has a presence.