---
SRG Global is organized for agility
We don't shy away from change, we embrace it. Creative destruction is our aim- to enhance the consumer experience by embedding functionality, cutting-edge technology, into our products.
Our innovation process is dynamic and iterative, designed to analyze ideas quickly to assess their technical application, commercial feasibility and relevance.
With numerous projects in our stage-gate pipeline, we are building momentum in our endeavor to become a functional systems supplier.
---
Our innovation pillars
Our way of driving creativity, technology and the requirements of society into tangible product and process developments. Everything in our stage-gate process draws from these five pillars, gathered from insight into global megatrends and the world of the future.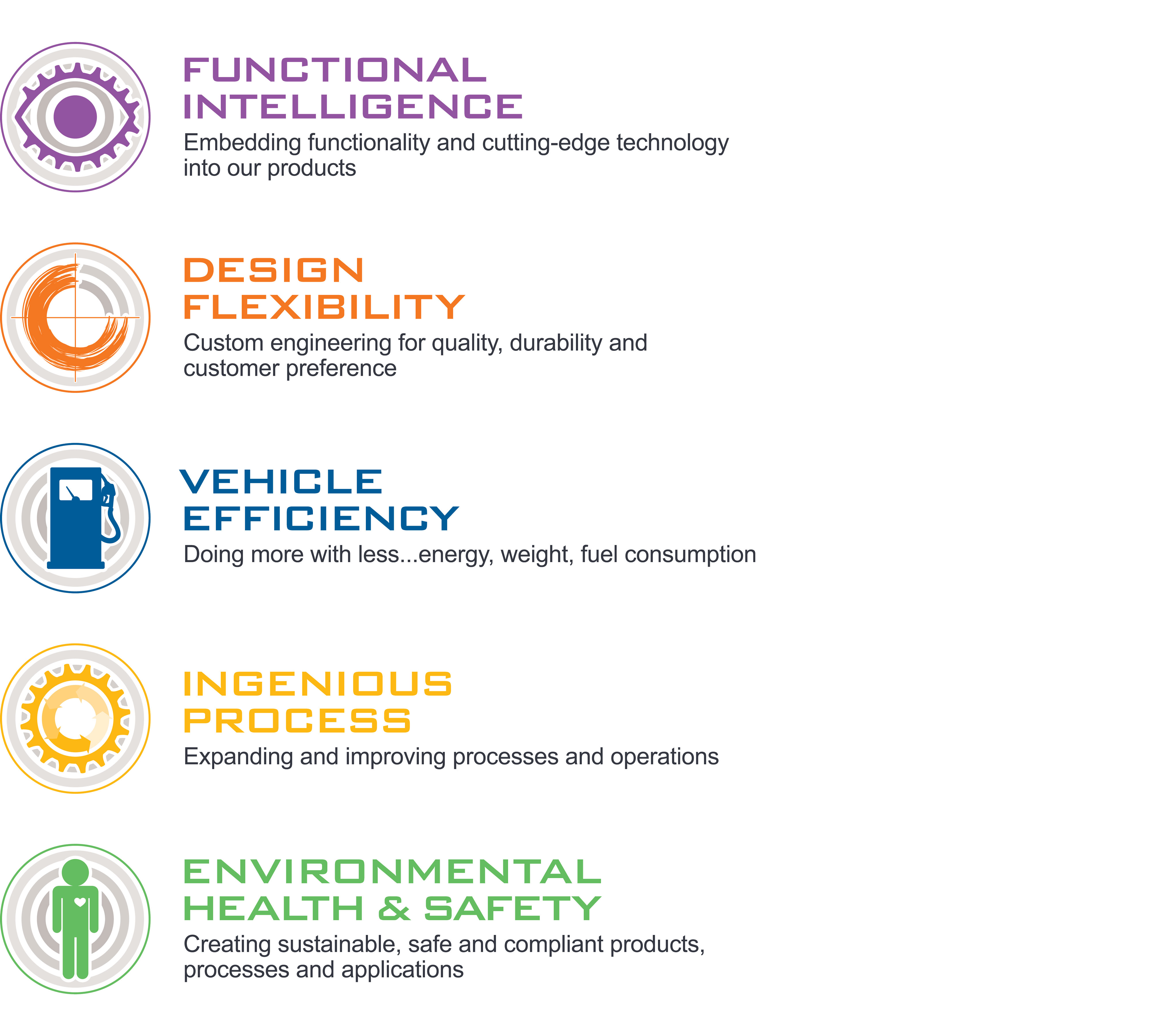 ---
Our Innovation Center
Launched at the beginning of this year, our Innovation Center fosters the creativity of our team, with spaces for prototyping, testing and scale-up experimentation, as well as an area deisgned to facilitate and inspire co-innovation. It is one of two buildings that form our Research and Development Center in Taylor, Michigan, using full-scale plating, molding, and lab capabilities,to bring the ideation and concept development to fruition through product development and full-scale validation.